1. Pre-registration is imperative. 12 paid students are required for all courses.
2. Complete the registration form in this brochure. One form per student registration. Duplicate form as needed. Or register though the TETC Website.
3. Fax (972) 692-7746 or mail registration form to TETC. Course fee and mailing address are on the registration form.
4. Upon receipt of registration (fee & form), TETC will acknowledge and provide location information.
5. If registered student is unable to attend class . . . .
a. Full Refund, if canceled or transferred 10 calendar days prior to class start.
b. 70% Refund if canceled less than 10 days. A $40.00 fee for transfers less than 10 calendar days before class begins.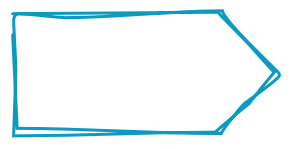 Requires Adobe reader 6.0 or above. Click to download reader.



COURSE CANCELLATION
Courses may be canceled if minimum number of 12 students has not registered seven (7) calendar days prior to start date of course. All registered students will be notified of the cancellation. Registrations will be transferred to another course or refunded at no charge.
NON-SCHEDULED COURSES
TETC will conduct courses sponsored by an organization if there is no conflict with other SCHEDULED courses. Contact TETC for fees, dates, and other arrangements.